Online booking for parking place directly at the Bratislava airport
07. 06. 2023 – BRATISLAVA – M. R. Stefanik Airport has prepared a novelty for passengers for the summer, in the form of reservation of parking places through an online booking system. For passengers who are going on flight vacation or business trip, this means a guaranteed parking place and safe parking at the same time. Parking lots at Bratislava airport are open 24 hours a day, 7 days a week.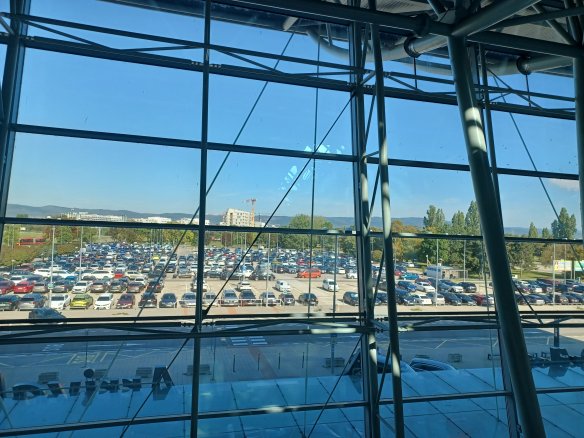 Through online booking, up to 420 free parking places are available in parking lots P2, P3 and P4 (see map). After registration, the customer can reserve a parking space for 1 day or for longer parking.
Booking a parking place is simple and payment is possible to make through the online payment gateway. You can enter the parking lot thanks to the generated QR code, which is assigned to the customer during the online reservation. Machines located at the entrance and exit of the airport parking lot read QR codes that are printed or in digital form in a mobile phone. You can find the online reservation form here: Parking BTS
Advantages of parking directly at the airport in Bratislava:
officially owned and operated parking lot by Bratislava Airport
directly in front of the main terminal or in the immediate vicinity of the airport
safe, outdoor parking lot
nonstop assistance
free cancellation of reservation
parking lots P3 and P4 are protected by nonstop camera system
Free pickup from parking lots P3 and P4
Since June 12 as part of the M. R. Stefanik Airport parking service, there is also a free passenger pick-up from the P3 and P4 parking lots right in front of the airport terminal. From the P3 and P4 parking lots, visitors will be picked up free of charge by a comfortable airport minibus, after parking or after arriving from vacation. The transfer to the airport takes approximately 3 minutes. After parking in parking lots P3 and P4, visitors can call the publicly available mobile number +421 903 414 426. The minibus driver will then pick them up at the specified time from the parking lot in front of the main terminal or take them from the main terminal to the specified parking lots.
We believe that even in this way we can make it easier for passengers and airport visitors to have a trouble-free departure or arrival from their holiday destination.
Information about online booking of parking place at Bratislava Airport can be found at: Online booking of parking space | Airport Bratislava (BTS) - official website. You can find more detailed information about parking and the parking price list at: Parking | Airport Bratislava (BTS) - official website.
More in this section
| | | |
| --- | --- | --- |
| | 18:25 | 17:33 |
| | 18:40 | 18:20 |
| | 19:05 | 18:40 |
| | | |
| --- | --- | --- |
| | 16:55 | 17:23 |
| | 17:30 | 17:35 |
| | 19:05 | 19:05 |
Tip
Use of alternative transportation to the Airport
There is a public transport bus to M. R. Štefánik Airport no. 61 in the direction from the main railway station.
Travel with us from the Bratislava Airport and discover new destinations