Flight reservation
Reserve the flight tickets here:
RYANAIR

Book
Alghero

Birmingham

Brussels - Charleroi

Dublin

Edinburgh

Kyiv - Borispol

Leeds – Bradford

London - Stansted

Malta

Manchester

Milan - Bergamo

Pafos

Rome - Ciampino
April - October only
Bourgas

Corfu

Malaga

Palma de Mallorca
Wizz Air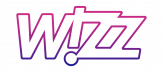 Book
Kyiv - Žuljany

London - Luton

Skopje
Air Cairo

Book
The most common way to purchase an air ticket these days is to buy it over the internet through the chosen air carrier's website. However, you can also purchase an air tickets from tour operators, travel agency, air ticket sellers or directly at the airport. By purchasing an air ticket, passenger enters into a contractual relationship with the airline, whose main task is to carry passengers and baggage. You can find all the basic information regarding transport in the Conditions of Carriage, which usually also contain the price list for all additional services. Make sure you read them thoroughly before buying an air ticket as they may vary from airline to airline, in some cases quite considerably.
It commonly applies that the earlier you book or buy your air ticket, the cheaper it will be. Any additional changes or cancellation are often more expensive with low-cost carriers than with regular airline companies. Therefore, do think beforehand about what you would like your air ticket to include (baggage, travel insurance, sporting equipment, pets, etc.). You will find all the detailed information in the Conditions of Carriage and the price list of your chosen airline.
If your chosen airline offers check-in exclusively via the internet (the so-called "web check-in"), do not forget to check in for your flight and to print out your boarding pass. If you fail to do so in the stated time, you might find yourself very unpleasantly surprised at the airport.
Please have your boarding pass ready for inspection when passing security control. If you have done check-in online these types of boarding passes are acceptable only:printed boarding pass, boarding pass downloaded in .pdf format in your mobile phone or tablet, boarding pass generated through mobile application downloaded in your mobile phone or tablet.
Boarding pass must have visible bar code or QR code, name of the passenger, date of travel and final destination. Boarding passes with no visible details mentioned above would not been accepted by security staff.
More in this section
21:30
21:32
22:00
21:48
20. 09. 2021
07:40
20. 09. 2021
07:10
07:10
08:05
08:05
11:50
11:50
Tip
Use of alternative transportation to the Airport
There is a public transport bus to M. R. Štefánik Airport no. 61 in the direction from the main railway station and public transport bus no. 96 in the direction from Petržalka, Prokofievova street.