Money Exchange, ATM
Money Exchange
The exchange office - Interchange - is located in an arrival terminal (public part). Its open 7 days a week, from 6 am till 10 pm. You may use money exchange service here - buy and sell as well as VAT refund pay-outs.

ATM
The VUB and the UniCredit Bank ATM you may find in the Departures terminal right under the escalators on the left side of the terminal building, next to the Information Desk.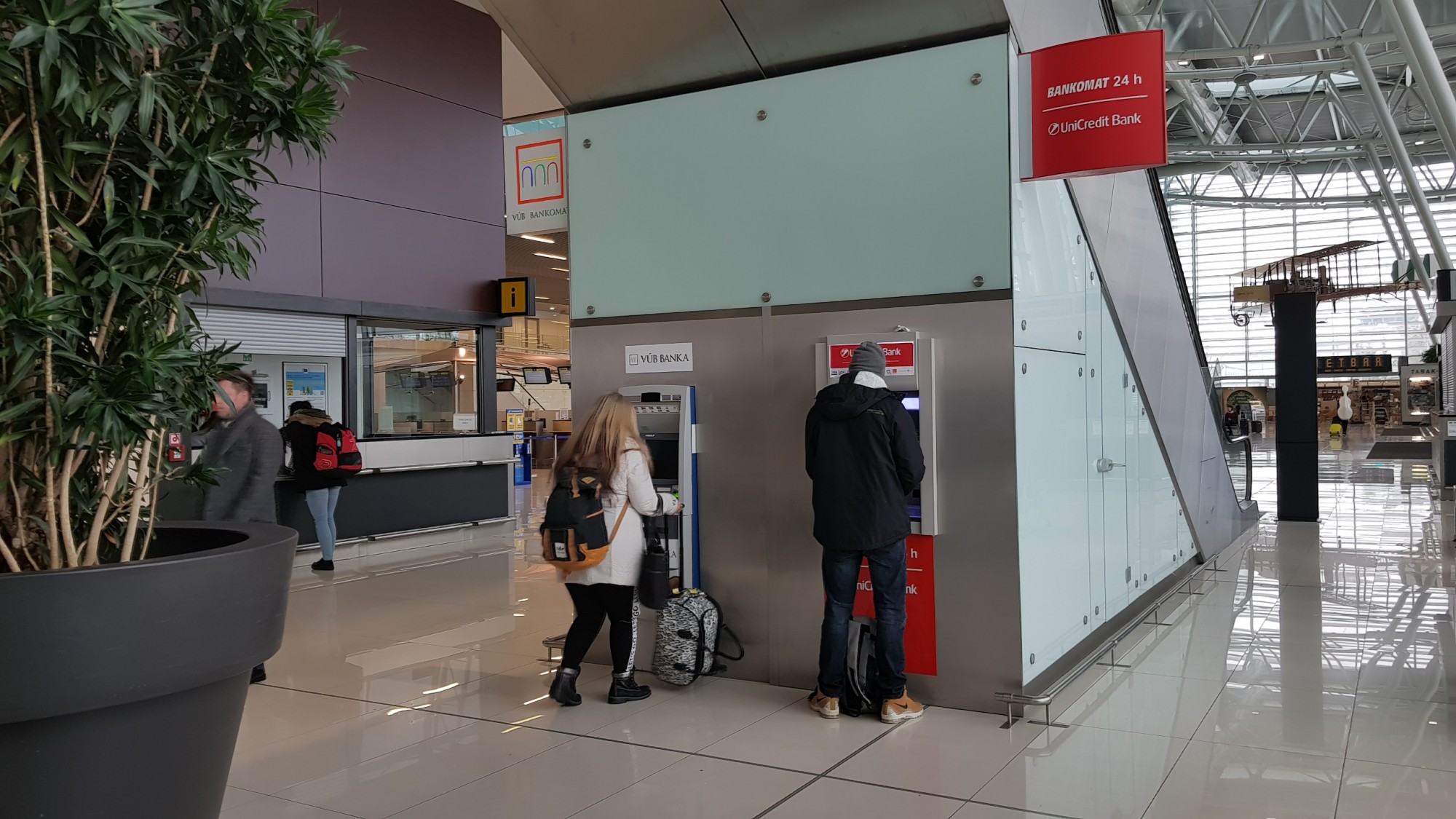 You can find the Interchange ATM in the Arrivals terminal right under the escalators (public area) and in the arrival hall next to the baggage claim area (nonpublic area).