Flights to Italy, Spain, Ireland, Bulgaria, Greece, Cyprus allowed
06. 07. 2020 – Allowed scheduled flights to/from Bratislava Airport are as follows: Cyprus - Paphos, Greece - Thessaloniki, Corfu, Ireland - Dublin, Spain - Palma de Mallorca, Malaga, Italy - Alghero, Bulgaria - Bourgas, Sofia - flights allowed, home quarantine needed after arrival.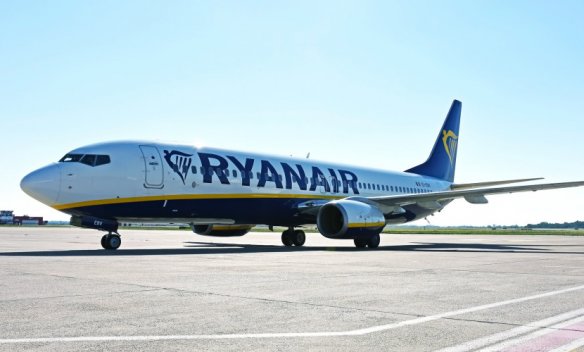 Find the more information in NOTAM:
A1111/20 2020-07-06 12:00 - 2020-10-06 23:59 EST LZBB FIR
COVID-19: FLIGHT RESTRICTIONS
CIVIL FLIGHTS DEPARTING FROM THE TERRITORY OF ANOTHER STATE AND
LANDING IN THE TERRITORY OF THE SLOVAK REPUBLIC ARE PROHIBITED.
EXEMPTED ARE:
1. CARGO AND POSTAL FLIGHTS
2. FLIGHTS ENGAGED IN A SEARCH AND RESCUE MISSION
3. FIRE-FIGHTING FLIGHTS
4. RESCUE OPERATIONS FLIGHTS IN EMERGENCIES
5. FLIGHTS OPERATING ON A HUMANITARIAN MISSION
6. MEDICAL FLIGHTS DECLARED BY MEDICAL AUTHORITIES
7. TECHNICAL AND POSITIONING FLIGHTS
8. ALL FLIGHTS OF AIRCRAFT WITH PASSENGERS ON BOARD WHO HAVE
TEMPORARY OR PERMANENT RESIDENCE IN THE SLOVAK REPUBLIC WITH
REMARK REPATRIATION IN FPL
9. TECHNICAL STOPS FOR NON-COMMERCIAL PURPOSE TO REFUEL
THE AIRCRAFT AND TO RESPOND TO SOME ABNORMAL SITUATION OR
EMERGENCY NEED TO LAND THE AIRCRAFT WITHOUT THE POSSIBILITY
OF EMBARKING OR DISEMBARKING OF PASSENGERS AND WITHOUT LOADING
OR UNLOADING CARGO
10. FLIGTHS FOR SUPPORTING ECONOMIC AND SOCIAL FUNCTIONS OF THE
STATE WITH THE APPROVAL OF THE MINISTER OF TRANSPORT AND
CONSTRUCTION OF THE SLOVAK REPUBLIC
11. ALL FLIGHTS DEPARTING FROM THE TERRITORY OF AUSTRALIA,
AUSTRIA, BELGIUM, BULGARIA, CHINA, CROATIA, CYPRUS, CZECH
REPUBLIC, DENMARK, ESTONIA, FAROE ISLANDS, FINLAND, FRANCE,
GERMANY, GREECE, ICELAND, IRELAND, ITALY, JAPAN, LATVIA,
LICHTENSTEIN, LITHUANIA, HUNGARY, MALTA, MONACO, MONTENEGRO,
NETHERLANDS, NEW ZEALAND, NORWAY, POLAND, REPUBLIC OF KOREA,
SLOVENIA, SPAIN OR SWITZERLAND AND LANDING IN THE TERRITORY
OF THE SLOVAK REPUBLIC.
More in this section
| | | |
| --- | --- | --- |
| | 15:00 | 15:00 |
| | 16:30 | 16:30 |
| | 17:20 | 17:20 |
Tip
Use of alternative transportation to the Airport
There is a public transport bus to M. R. Štefánik Airport no. 61 in the direction from the main railway station and public transport bus no. 96 in the direction from Petržalka, Prokofievova street.