Civil flights to Slovakia are prohibited as of March 13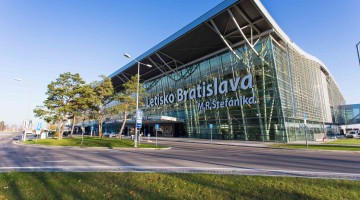 13. 03. 2020
–
Bratislava Airport is closed for all scheduled and charter flights as of March 13 until March 27, at least. No flights operations to/from Bratislava at this period. Please check your airline for more information.
IN ACCORDANCE WITH THE FULFILLING OF THE RESOLUTION OF THE
GOVERNMENT OF THE SLOVAK REPUBLIC RELATING TO THE STATEMENT OF
EMERGENCY SITUATION WITH THE AIM OF PREVENTING THE SPREAD OF
INFECTIONS BY THE NEW CORONAVIRUS SARS-COV-2:
CIVIL FLIGHTS DEPARTING FROM THE TERRITORY OF ANOTHER STATE AND
LANDING IN THE TERRITORY OF THE SLOVAK REPUBLIC ARE PROHIBITED.
THIS SHALL NOT APPLY TO THE FOLLOWING FLIGHTS CARRIED OUT IN
COMPLIANCE WITH RELEVANT MEASURES PRESCRIBED BY PUBLIC HEALTH
AUTHORITIES:
CARGO AND POSTAL FLIGHTS, FLIGHT ENGAGED IN A SEARCH AND RESCUE
MISSION, FIRE-FIGHTING FLIGHTS, RESCUE OPERATIONS FLIGHTS IN
EMERGENCIES, FLIGHTS OPERATING ON A HUMANITARIAN MISSION, MEDICAL
FLIGHTS DECLARED BY MEDICAL AUTHORITIES, TECHNICAL AND POSITIONING
FLIGHTS OF AIRCRAFT IN THE REGISTRY OF AIRCRAFT OF THE SLOVAK
REPUBLIC.