Public zone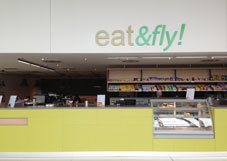 eat&fly!
eat&fly! is a new restaurant at Bratislava Airport. It offers standard restaurant services combined with a fast food and take away coffee in a pleasant environment. The restaurant is situated on the ground floor of the departures terminal and is opened 24/7.
nonstop
departures terminal, ground floor
restaurant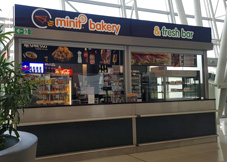 Airport Snack
If you are feeling hungry or peckish, you will definitely have no trouble choose something from the "fragrant" offer of the ever-fresh products at Airport Snack.
7:30-20:30
departures terminal, ground floor
drinks / snacks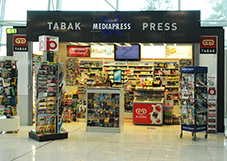 Mediapress
Selection of daily newspapers, magazines, stamps and postcards, public transport tickets, books, tobacco products, sweets and non-alcoholic drinks.
6:00 - 19:00
departures terminal, ground floor
newspapers and magazines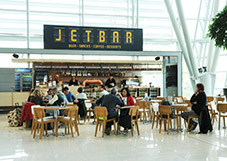 Jet Bar
Jet Bar with great location in the departure terminal directly under the historic plane Caproni Ca-33 has been offering traditional soft drinks, coffee, soft and alcoholic drinks, but also offers the delicious cakes, pies, draft beer, flavored soft drinks and ice cream.
2 hours before the first flight until the last flight of the day
departures terminal, ground floor
drinks / snacks
Martin Jarábek
+421 902 221 582